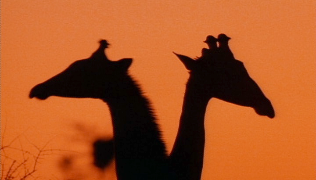 When I made (LT) QuickFX v1.1 I not only wanted to make a FX module that only had Effects I wanted to use but also display them in a  relatively uncluttered way. Before then the best way of accessing effects was via (AT) Filter (layer) V1.6.1 which gave you a huge list of all the system plugins that Modul8 supported.
What many don't realise is that Modul8 supports any Core Image effects that are installed – not just the builtin Modul8 or FreeFrame 1.0 plugins. As a result I could use some of the great OS once in QuickFX – CMYK Halftone and Kaleidoscope being good examples.
Of course this doesn't just have to be system FX – any third party CI FX will show up (but not always work). One 3rd Party effect I've always loved is (NI) Dots. It's part of Noise Industries FxFactory, a commercial plugin pack for NLEs and AE. I liked it so much so that I actually ended up including it into QuickFX – but never told anyone.
Dots is basically a really nice circular pixel effect which I've found looks great on a LED walls behind a DJ/Band. You can control Size, Spacing, Scale and Background Colour.
So. How do you access it? Well its not exactly hidden (no Konami code necessary) to access it go to the ? button and then press the DISCO.
You'll of course need to have a copy of FXFactory installed (which is free to download). I'm unsure if it will continue to work once your trial period is over. If you do give it a try please do post what happens after the 15 day trial runs out so I can update this post.
I've tested this using the original v3 of FxFactory and just now on the newer v4.0.6.